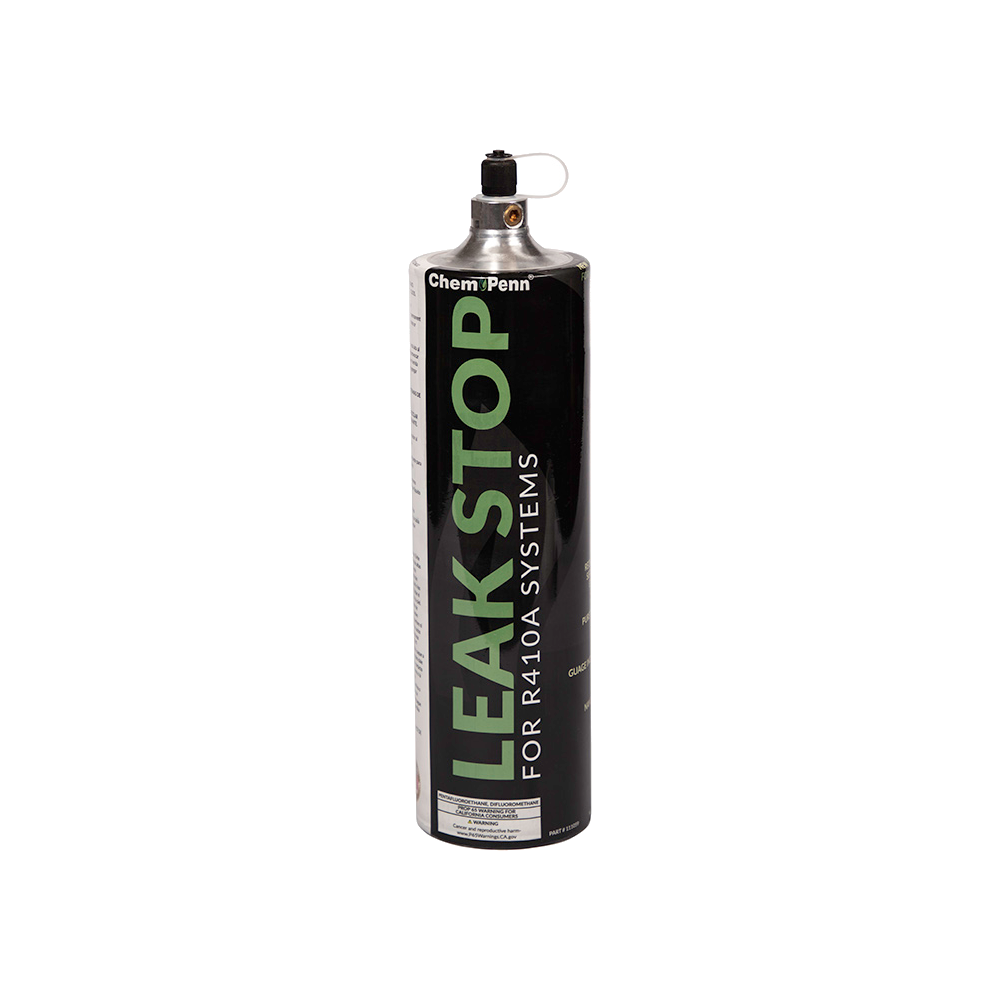 PN 111059
1.8 lb R410a with Leak Stop and UV DYE. 
DOT39 Approved
1/4″ SAE Self Sealing Valve
Meet AHRI 700 Standards.
Made in USA
Eliminate the needs of any injector devices. Service and repair the system at once with this helpful tool. Proprietary formulated "polymer-free" Leak Stop will ensure to stop "seasonal Leakage" (up to 300 microns). If the leak is too big to be resolved, the UV DYE will make it easy to find it. Sold separately or with our proprietary Push button Gauge Delivery System.
Available in box of 4, 6 and 12 pcs